[Aerial Photos] [How I Attached the Camera]
---
Aerial Photos
Once I started to get the hang of flying, I decided to add a camera to my Gentle Lady. My radio is a six channel Futaba 6VA, so had four channels to chose from to operate the camera. I hooked up the landing gear channel to take a picture when I flip the switch. Below are some of the pictures I took that turned out.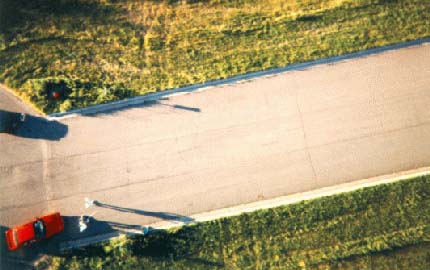 An aerial shot of where I used to fly in the twin cities area,
about 30 miles south of Minneapolis near Lakeville.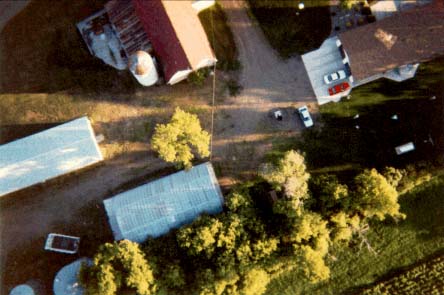 An aerial shot of my dad's house in Pierz.
---
How I Attached the Camera
I receive email from time to time asking how I attached the camera and the type of camera I used, so I thought I should add a bit of info here for those of you who want to add a camera of your own. Since I was not sure how well it work, I did it as cheaply and simply as I could. I used an ordinary throw away camera, the type you can get at Target or most supermarkets. Below are some images that show how I attached the camera. I just wired a camera under the wing, so that the center of gravity stayed in the same place with or without the camera. I added a servo to click a picture and hooked it up to the gear channel on my radio. Hopefully these pictures are self explanatory, if not send me an e-mail at: gliders@litke.info.
Front View
Top View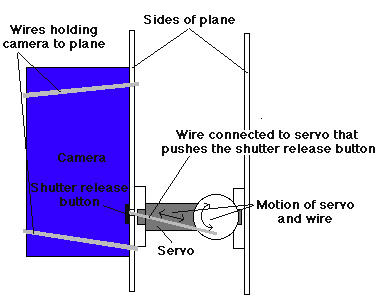 ---
[Aerial Photos] [How I Attached the Camera]
---
© 2001-2002, Matthew J Litke